BEAUTIFUL HOPE FUND
HOPE EDUCATIONAL CENTRE, SAKWA, KENYA
As of December 8th, we still have 167 of the more than 400 elementary school children that attend Hope Educational Centre available. The monthly cost of an elementary school education is ONLY $10 per month! What a difference you can make in the life of a child, whose only hope for a life beyond poverty is a decent education. Please stop by the kiosk on Sunday morning and choose to make a difference in the life of a child!
We are so grateful to and thankful for everyone who has chosen to contribute to the Beautiful Hope Fund. ALL of our High School students have been chosen, and ALL of our High School students will attend school next year!
Our students at Hope Educational Centre, in Sakwa, Kenya, sing a song containing the line, "I have a hope, a beautiful hope." You can bless our students and help to make their dreams a reality through the Beautiful Hope Fund. Your contribution shows the love and hope of Christ to the more than 400 students who attend Hope Educational Centre and area High Schools.
Your investment allows us to faithfully deliver the highest quality Christian education by supporting the Tuition Matching Program and the 2020 Kenya Mission activities, including:
Camp Hope (a Vacation Bible School experience);
Continued health care;
Teacher training;
Uniform repair; and,
Physical improvements to Hope Educational Centre.
"The world can take away a lot of things, but they can never take away an education. Let's help make sure that our kids get this education so that
they

can change the world." -Pastor John
BE A WORLD CHANGER - INVEST IN the lives of our students!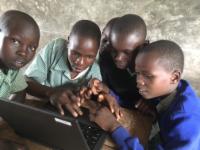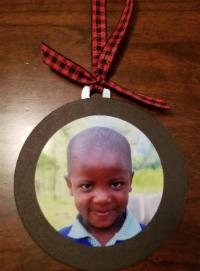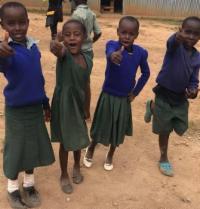 If you choose to donate at a level that supports the education of a child, you will receive:
An ornament of a child who will benefit from your contribution to the fund.
An "All About Me" fact sheet written by an Elementary student, or a certificate with a letter written by a High School student
A blank "Letter of Encouragement" to personally correspond with your student twice a year. Your first "Letter of Encouragement" is due back by Dec. 31, 2019.
Stop by the kiosk in the Gathering Area on Sunday mornings between now and Christmas to choose an ornament and setup your monthly or one-time gift. Or, you can register and donate to the Beautiful Hope Fund online. After registering online, just stop by the kiosk on Sunday or by the welcome desk during the week to pick up your ornament and/or certificate, and information on your child.
Once you have chosen your ornament, download this template to write to the child you have chosen a letter of encouragement.
download letter of encouragement template
If you are unable to stop by the kiosk to pick up your ornament or certificate, please email Kelly Wickliff at .
Donations at all levels are appreciated!
KENYA MISSION 2020 INFORMATION
The dates of the mission are Friday, July 31 through Tuesday, August 11. The cost of the mission is $3,200. It is tax-deductible and, unlike previous years, all meals will be included-breakfast, lunch and dinner-each day. Included in the cost is a full day safari in the world famous Masai Mara. You will see elephants, lions, zebras, wildebeests, hyenas, giraffes and countless other animals living free in their national habitat.
For more detailed information, please click on the link below:
Many of you have officially registered and I thank you. We have a maximum of 60 seats reserved on the plane. If you haven't registered, please do so at your earliest convenience.