Our Purpose is to
provide experiences that meet children's needs and stimulate learning through a developmentally-appropriate curriculum stressing physical, cognitive, emotional, intellectual, creative and spiritual growth.

appreciate each child's different level of abilities and development.

design appropriate activities that facilitate individual learning styles.

make children active participants in their learning process through hands-on and sensory involvement.
Objectives
It takes children varying degrees of time to master skills or take developmental steps. Our objectives are to help each child:
develop healthy self-esteem

feel comfortable expressing his or her ideas

develop language

enjoy exploration and concentration

make choices and complete tasks

accept and follow directions

enjoy and respect friends
learn about and experience Christ's unconditional love for all people
Teaching Methods
Our program is organized to achieve distinct developmental milestones, while matching expectations and teaching practices to each child's stage of physical/mental growth and skill level.

Recognizing how differently children learn, we use a variety of instructional methods including tactile/hands-on, and experiential learning. Our curriculum engages personal, physical, and sensory involvement.

Children have daily opportunities to develop large muscle skills, learn about outdoor environments, and express themselves freely and loudly.

Artistic expression and appreciation are presented through art and music. We offer a variety of art media for creative expression.

Students examine, explore and experience their world through an exciting, hands-on science curriculum.

Planning and review systems, adapted to developmental levels, are at work in each classroom. Children learn how to make creative choices, help plan their learning days, and accept increasing responsibility.

Two-teacher classrooms allow for greater exploration, individualization, and nurturing for children.

Greentree instructors teach through discovery, and strive to create challenging and supportive classrooms.
Have Questions?
Need Help?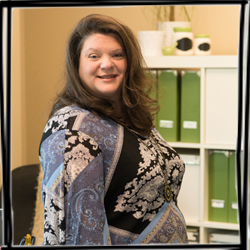 Heather Greene
Director of Greentree
703.425.3715 x171