JP Asmen, born and raised in Guatemala City, moved to the United States in 1998 after completing studies in Accounting, IT and Business Administration. He is the youngest brother of two sisters and married his wife Wendy in 2007. They have three children, Natalie, Derek and Pablo. JP works as the Vice President of Global Bakery Operations for Five Guys Enterprises where he is responsible for the global supply of the company's proprietary bread. JP and his family recently moved to Fairfax Station and have been worshipping at Christ Church where his wife serves in the areas of small groups and hospitality. Before moving to Fairfax, JP served in the areas of hospitality and bus ministry. Some of his personal enjoyment include nature, performance cars and motorcycles.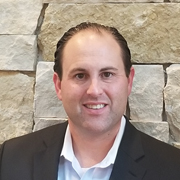 Ryan Bortner is originally from Richmond, Virginia. After a 10 year excursion to St. Louis and Pittsburgh, Ryan is very excited to be back in the Old Dominion. He and his family have been worshipping with Christ Church since relocating from Pittsburgh in early 2018. He was elected to the Church Council in 2019. Ryan is a graduate of James Madison University, and is employed by Wells Fargo Advisors as a Senior Vice President and Branch Manager. Ryan has held numerous leadership positions in the Methodist Church, including serving as a Lay Speaker, and previously a deacon in the Baptist Church. Ryan resides in Fairfax Station with his wife, Kristen, and their two children, Avery (5) and Reed (3).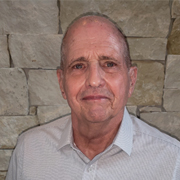 Bob Dumont grew up in southwestern Pennsylvania and was commissioned in the United States Air Force, following graduation from West Virginia University in 1968. After numerous tours of duty as an Air Force meteorologist, including a two year tour in Guam and two tours in Germany, he was assigned to the Pentagon in 1991, bringing the Dumont family to Northern Virginia. Bob retired from the Air Force in 1994 and went to work for the National Oceanic and Atmospheric Administration (NOAA). He retired from NOAA in 2008, with almost 40 years of government service. The Dumont's found their way to Christ Church in November 1992, while building their current home in Crosspointe. Over the years, Bob has served in multiple positions, including Chair of the Pastor-Parish Relations and Finance Committees. He is an active volunteer and small-groups participant, and a long-time member of the Christ Church Men's Ministry. Pat, his wife of 52 years, has been actively involved in Christ Church education programs over the years and currently serves in the Possibilities Ministry. Bob and Pat have two children and two wonderful grandchildren and love being in community and service with their Christ Church family.

John Farrell hails from College Park, MD. He retired from the United States Air Force in February 2005 at the rank of Chief Master Sergeant (E-9) having served in numerous locations stateside and overseas. Currently he is the Human Resources Director for the Air Force Aid Society (the official charity of the United States Air Force). John grew up in a musical family and has been a percussionist/drummer since he was three years old. He's performed for Pope Paul VI in the Vatican as a freshman for DeMatha Catholic high school and Prime Minister (Canada) Pierre Trudeau as a senior in 1978. Over the years he's been in numerous bands, most recently in a classic rock band performing in DC/MD/VA. Also, he just completed his 37th year of officiating college/high school football. John is married to Kymberly Joseph-Farrell and they have three children and seven grandchildren.

Dennis Gilbert has been attending Christ Church since 2003, and was elected to the Church Council in 2017. Dennis is currently the Vice President and Chief Information Security Officer (CISO) of Duke Energy, the largest energy company in the U.S. Previous to this position, he was the VP & CISO of the Exelon Corporation, served the government as the Senior Cybersecurity Advisor to the DoD's CIO, was a Principal at Booz Allen Hamilton, and retired from the U.S. Air Force as a Lieutenant Colonel after a 21-year distinguished career. Dennis and Joyce Ann have been married for 29 years, and they have twin boys who are attending college. He is originally from Slidell, Louisiana and is a life-long Saints fan.

Cathy Harrington grew up in central New Jersey received her Bachelors in Chemical Engineering from University of Delaware. She worked for 33 years for Mobil and ExxonMobil in various capacities of engineering, project management and people development in numerous locations of North Jersey, South Jersey, Virginia, Baton Rouge, Germany, The Netherlands and Houston before retiring in 2015. Cathy enjoys singing in several groups and enjoys hobbies of cooking, gardening, crafts and sewing. Cathy is married to Kevin Harrington who is also a retiree from ExxonMobil and they have two sons.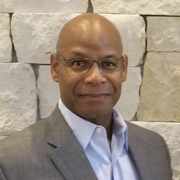 James Lewis was born in Cincinnati, Ohio. For nearly 30 years, he has served on active duty both in the United States and in several countries around the world, to include two year-long tours in war zones as a Judge Advocate (attorney) in the U.S. Army. His service has included several leadership positions in which he practices labor and employment, contract and fiscal, criminal, ethics, and other areas of law, and also provides client services and mediation to military and civilian personnel from all branches of the armed forces. Currently he is the Associate General Counsel for International Affairs in the Department of Defense Office of General Counsel in the Pentagon. James was ordained a minister of the Gospel and a deacon in the Baptist Church, and is continuing his religious studies in preparation for full-time vocational ministry following military retirement. James volunteers at Christ Church in the band as a percussionist, in the youth Sunday School, and in the Possibilities Ministry. He is also an artist and enjoys creating art that encourages and speaks to his faith and patriotism. James is married to Patricia Hunter Lewis and they have four children.



Charlyne "Chuck" Miller has been nicknamed 'Chuck' since early grade school. She grew up in the 'Show Me State" of Missouri but became a Virginian when she married her husband Mark in 1986. Together they have two young adult sons who also grew up in Christ Church (their family has been members for over 20 years). Chuck's professional mission has always been to help organizations, teams and individual leaders become more effective in meeting their goals. Presently, this has her serving on faculty for many large corporations and government agencies in their leadership and executive development programs both nationally and internationally, and as an executive coach. At Christ Church you'll usually find Chuck at the front entrance greeting you as an usher, or up front singing with the worship team.

Chris Wiggins is a Missouri native, and has been worshipping at Christ Church since relocating to Northern Virginia in 2015. He is a graduate of Rockhurst Jesuit Preparatory in Kansas City where he served as Senior Class President, and Saint Louis University in St. Louis, Missouri where he earned a BA in Political Science. Chris is a career member of the federal civil service, and works for the U.S. Department of Labor's Office of Inspector General (OIG) where he oversees policy development and strategic planning for the Office of Management and Policy's Divisions of Budget, Procurement, Human Resources, and Information Technology. Chris and his wife, Morgan, are both blessed to regularly serve as small group leaders in the Alpha Course at Christ Church. Additionally, they enjoy volunteering with Christ Church Children's Ministries, and participating in other small groups. Chris is also an active member of the Men's Reveille Small Group. They reside in Burke, Virginia, and enjoy spending time at the beach with their three school-aged children: Jacob, Tyler, and Ellie.

Alicia Williams, known to her family as "Nini" grew up in San Diego, California as the youngest (and only girl) of three siblings. Alicia married her husband Tarik (a retired Commander in the Coast Guard) in 2002 and they have two children, Talia and Aiden and they have lived in the Northern, Virginia area since 2008. Alicia and her family have been active members of Christ Church since 2015. Alicia is a servant leader and has a passion for children, leadership and administration, as shared through her service in FUSE, Charge56 and the Leadership Team. Alicia has over 20+ years of Human Resources/Employee Relations experience in the academic, telecommunications, manufacturing and non-profit industries, specializing in policy creation and administration, resolution of employee relations concerns, strategic and operational planning and leadership, benefits and payroll administration, training and development, recruitment, salary analysis and administration, worker's compensation and safety in union and non-union settings. Alicia holds an MBA in Human Resources, is bilingual in Spanish and English and is currently a Doctor of Education Candidate at The George Washington University. Besides her service at Christ Church, Alicia serves on the Board of Mundo Verde Public Charter School and holds the position of Immediate Past President for the Washington, DC Chapter of the National Association of African Americans in Human Resources (NAAAHR). Alicia is a member of Delta Sigma Theta Sorority, Inc. and in her spare time enjoys spending time with her family, being on stage with her kids, listening to music and reading books.